Happy International Women's Day

As we approach the celebration of International Women's Day, I feel that we as a nation and world have more to celebrate than ever before. And as I look around me, I see the reasons why.

I see a president who truly understands and acts upon issues important to women. By repealing the Global Gag Rule, signing the Lily Ledbetter Act, and selecting fine women such as Hillary Clinton to fill his cabinet, President Obama already has established himself as a champion of women.

I see a fine woman who ran for president, and who has served our nation as senator, first lady, and secretary of state. Ms. Clinton is an inspiration to us all, as are the numerous females who now fill our house and senate, as well as our governor and mayoral offices closer to home.

I see a multitude of talented women filling our workforce, our arts scene, our athletic fields, and our TV screens. Just over the past few weeks, I saw Sophia Loren pay tribute to Meryl Streep on the Oscars, and Whoopi Goldberg praising Amy Adams. I saw Rachel Maddow make sense of the world, saw some quality WNBA games, and heard Jennifer Hudson--rising like a phoenix from the devastation of unthinkable tragedy--sing our nation's anthem at the Super Bowl.

As much as I would dearly love to end the essay

here, I must also sadly report some of the other things I see.

I see war and poverty, rape and domestic violence, discrimination and hatred. I see the face of a beautiful, talented young singer battered and bruised, allegedly at the hand of the man she loves. I see so many women like her, who have no public face, no voice.

So as we celebrate International Women's Day, we also must solemnly vow that, next year, we'll have even more to celebrate.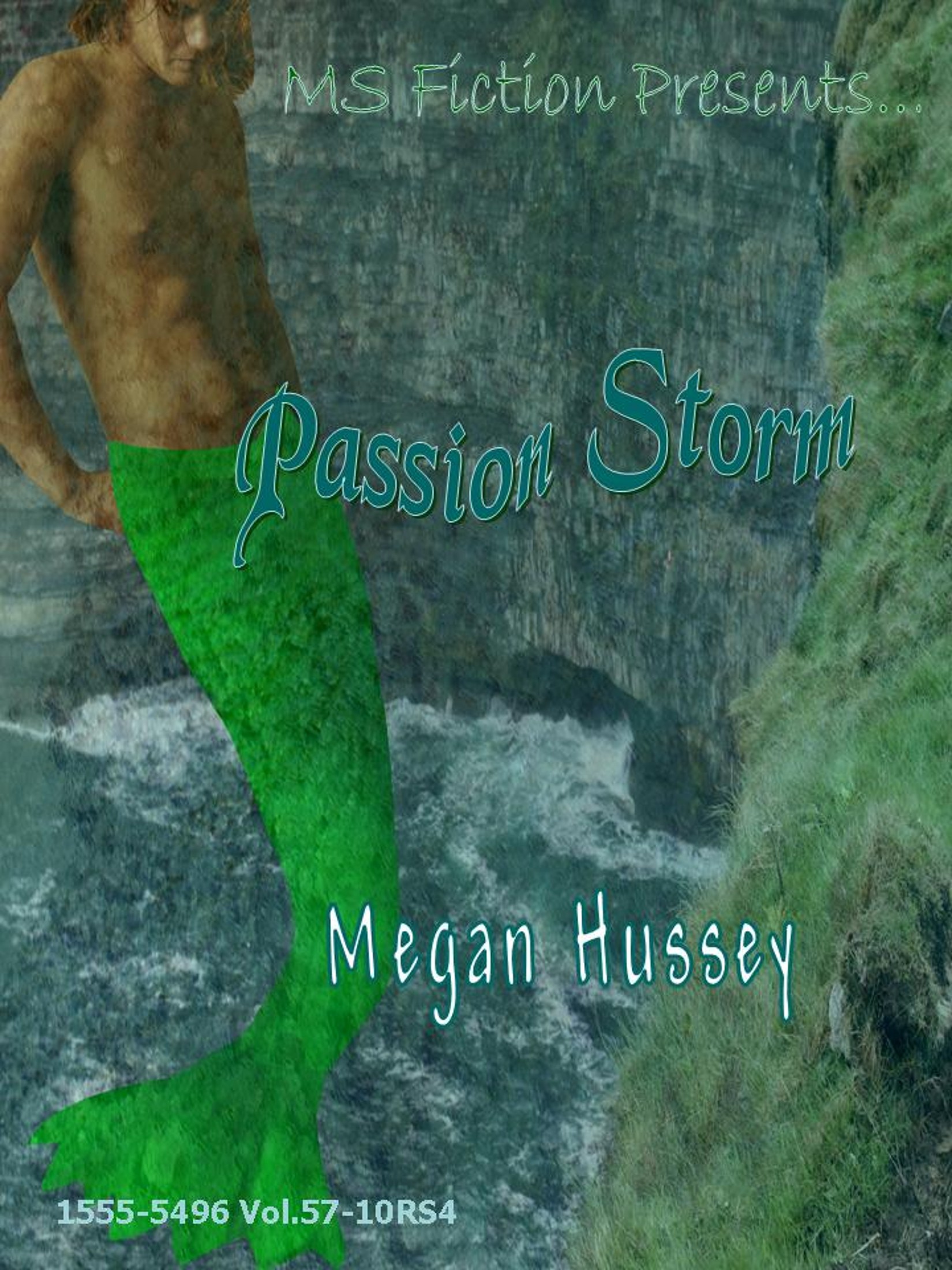 Hello Everyone! It's time for a long overdue edition of Megan's Musings (please, please, hold all applause...oh go ahead and applaud if you like)
New website
I'm proud to debut my brand new website at
www.meganhussey.net
; this site was conceptualized and created by the brilliant LeBeau Productions.
This site will remain active, with its archives of my stories, but I also encourage all my friends and readers to visit and enjoy
www.meganhussey.net--and
if you like what you see, feel free to e-mail me and I can put you in touch with LeBeau; they can work magic with your site.
New releases
Just when you thought it was safe to go back in the water Ladies:), my mermen are back!
Passion Storm is now available through Midnight Showcase Fiction. Please enjoy this blurb:
While overseeing a storm shelter, Jill rescues a gorgeous man stranded on the beach. Smitten with her; Jaiden fails to disclose a secret: his fins.
For more information about this title, please visit
http://www.midnightshowcase.com/PassionStorm.htm
My other new release is an anthology called Ladies Choice, a collection of women's fantasies available through Lulu. Please enjoy this blurb:
It's the girl's night out, and it's about time! Enjoy these four sensual, elegant stories custom-designed to cater to the female libido (as an added bonus, some will pull at your heartstrings as well...) In Sensual Magic, a hunky magician falls for his plus-sized assistant. In Runway Angel, a hot young male model seduces an older woman. Rest Ye Merry Mermen features a lonely divorcee tempted by a siren of the seas; and just in time for the holidays! And in Whispers, a female paranormal investigator spends a heavenly night in a haunted mansion, with a hunky Victorian ghost.
For more info about this title, please visit
What I'm doing right now
Watching old Duran Duran videos on YouTube. I LOVE those guys and can't wait til they come back to Tampa.
I'm also contemplating my Thanksgiving trip to Washington DC; I can't wait to see my mom and sis and spend a relaxing holiday in the nation's capitol! Mum and I will doubtless spend hours in front of the TV, chatting the day away; and my sister Kim and I will probably check out a screening of "Quantum of Solace," Bond groupies that we are...can't wait! I wish everyone a blessed holiday.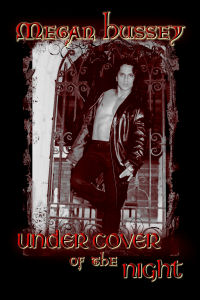 Megan's Musings--August
Hello All! Just checking in with another edition of Megan's Musings; hope all is well with all of you.
Author's Fair
Linda White-Francis and I had a great time recently as featured authors at the New Port Richey Library Author's Fair. We're longtime friends and are soon to be co-authors; our story "Ghost and Mrs. Dunn" is due out soon through Midnight Showcase! (exchanging a virtual high five with Linda)
New releases
Ladies, can we talk? I have sort of a new slogan for my (ahem) body of work, which you'll now see emblazoned at the end of my slide show. It declares my writings as "Cutting edge feminist erotica." So what the fudge does THAT mean, you ask? Well, it basically means that my stories feature strong, outspoken, everyday heroines; love scenes designed with women's most secret fantasies in mind; and hunky heros who are also sensitive and dead sexy (hey, I am the head of the Playgirl Posse--I have a reputation to uphold!:).
My two newest releases reflect this philosophy; even if they don't, they're still good, naughty fun!
Last month I released the scifi erotic title "Graphic Sexuality" through Blade Publishing. Enjoy this blurb:
Imagine what would happen if your favorite fantasy hero came alive in your arms; in the flesh and ready to satisfy your every need and desire.

Dream becomes reality when Marie Jenkins, an everyday comic book store owner comes face to face with Noble; a warrior and sex servant who stars as the main character of "O-Zone," an erotic graphic novel for women only.

Marie's raw, unhibited needs call out to Noble, who vows to seduce her and make her his own. Yet to stay together, they must build a bridge between a world of fantasy, and the true adventure of real life.
Out new this month is "Under Cover of the Night: The First Book of Nuit," a vampire erotic rerelease available through Phaze Publishing. Please enjoy this blurb:
Women flock to Club Nuit, a high-class strip club and bordello for women, looking for a rousing good time. Yet Carlotta Wilkes, a long-neglected wife, finds something more: Ramon Montague, a gorgeous and sensual lover ready to romance and seduce her. Losing her battle with temptation, Carlotta succumbs to the mysterious seducer who will stop at nothing to fulfill her deepest desires. The exotically handsome Ramon loves his work at Club Nuit, a club he co-founded with two other sexy hunks who thrive on women's sexual energies. When Ramon falls for Carlotta, his favorite customer, he fights to keep a secret that could threaten their love. It seems this gentleman of the evening is also a lord of the night.
Pay a visit to Club Nuit, where hot incubus vampires fulfill the deepest, darkest fantasies of everyday women. Ramon, Xavier and Rainyn rule the night with their otherworldly seductions; and in time, each 'gentleman of the evening' finds a special lady who earns his eternal love. The gentlemen of the evening are coming for you.
For more about this title, please visit http://www.king-cart.com/Phaze/product=Under+Cover+of+the+Night/exact_match=exact
Coming soon: More single titles!
I'm very pleased to announce that Midnight Showcase is releasing six of my digest stories as single-title e-books!
They are "Behold the Beauty," "Prize of Queens," "Passion Storm," "Seductions Beyond," "He Comes in Peace," and "Song of the Vamp." Woohoo!
A moment of reflection and remembrance
With all of the wonderous things happening in my personal and professional lives, I also feel a deep sense of reflection right now and yes, sadness.
Aug. 5 marks the birthday of my beloved father, who passed away two years ago after an awful battle with cancer. All who know me know that my parents are the center of my universe, and I feel Daddy's loss so keenly, every day. He was strong, brilliant, funny and he loved his three little girls with all his heart.
Then, two days ago, I received the news that my friend Sandy Allen, known to most as the tallest woman in the world, had passed away. I had the pleasure of interviewing Sandy several years ago, and we became fast and good friends.
I often refer to "my friend Sandy, who beat Donald Sutherland at arm wrestling;" yep, Sandy co-starred with Sutherland in Fellini's Casanova and did indeed beat him at arm wrestling during the course of the movie. She also travelled around the country telling kids it's OK to be different. She was an inspiration.
To Sandy, I miss you dear friend. To my dear papa, as the beautiful Danish singer Julie once sang, "Every little part of me is missing you now..."
Megan's Musings--June/July
Hello Everyone! It's been too long since we chatted and I finally grabbed some flex time this week; I'm happily vacationing at my sister Vicki's house in Michigan (my other sis, Kim, lives in the nation's capitol), spending some wonderful time with my mom and my sister's family. My sister and brother-in-law achieved sainthood by presenting me with an autographed book from Laurell K. Hamilton; Laurell recently conducted a book signing at a local store, and Vicki and Mike were kind enough to pick up a signed copy of "Blood Noir" for me. Score!







A Very Special Project







I'm honored to be a part of Blade Publishing's new charitable book project, PAWS For Thought, which benefits Michael Elan's great organization It's Meow or Never. Blade publisher Abby Carmichael recently blogged about this project; read on for details:







"I was approached with an opportunity a few days ago that I could not turn down. Cover model and actor Michael Elan has founded a non-profit organization called It's Meow or Never, a rescue and sanctuary for animals. Blade will be supporting Michael's organization through a series we have named, PAWS For Thought. Michael is thrilled with the project and will be gracing our debut covers.







PAWS For Thought Submission Call







Do you find it hard to resist a man or woman who loves animals? If so then keep reading.







We are looking for stories where the hero or heroine is some how involved in the daily care or rescue of animals. We are open to any story ideas, from a fireman whose popularity exceeds no other when it comes to cat rescue, to a vet who takes care of un-identified paranormal creatures.







There is no requirement of heat level nor does there have to be a happily ever after. If you write young adult and have a story in mind then we would love to read it. Young Adult acceptances will go on our sister site, Midnight Press, which is currently under development.







Stories should be between 30,000 and 35,000 words.







The first PAWS For Thought novels will be published in the first part of 2009, so in order to be considered for one of the debut releases, submissions should be received no later than November 1, 2008. Once royalties are paid the remainder will go to charity, unless of course the author chooses to donate his/her royalty as well. That will be up to the individual authors.







We are very excited about this new charity project and working with Michael to create a safe haven for the animals they rescue."







All I can add is that I definitely plan to contribute to this worthy project, and am working on a story idea called "Animal Instinct." I'll contribute all royalties from this story to It's Meow or Never, an animal rescue service headed by the wonderful Michael Elan, and am encouraging my author friends to get involved in PAWS for Thought.







A side note to you ladies: Michael is going to appear on the cover of my book "Under Cover of Night," out this August through Phaze. I should probably release the book with a warning, as in early previews this cover has been known to cause heart palpitations and near fainting spells among my readers :); reactions shared by your favorite authoress...







New releases







Out new this month is "Passion's Tapestry," a romantic time travel novella available through Blade Publishing. Here's a related blurb from the Blade website at www.bladepublishing.org:







" Chivalrous, handsome, and endlessly cultured, Andrew Bergen seems very much like a man from another time. When he aquires a lushly embroidered tapestry that depicts a bountiful Renaissance forest, he finds himself magically transported to the era of knights and ladies, chivalry and grace.







The tapestry takes him to a Renaissance village where he meets its enchanting weaver Lady Estella, an artist and intellectual endlessly oppressed by the constraints of her time. Her friendship with the mysterious, forward thinking Andrew evolves into a passionate romance. But to stay together they must overcome their obvious differences, the objections of her family, and the barriers of time itself."







This story is set in one of my favorite time periods, a time of romance and gentility that I longed to capture in my pages. I hope everyone will enjoy Passion's Tapestry.







Also out is my story "A Girl's Other Best Friend," released in the Midnight Showcase digest Crystal Powers. Enjoy this blurb straight from www.midnightshowcase.com:







"Crystal Powers 1







Crystals & Disappearing Cats, Barbara Donlon Bradley



Glenda's name has plagued her forever. Then she inherits a crystal that takes her to another world where witches are real, and she's mistaken for one.







Purple Power, Jane Carver



Queen Celina dies only to live again through the amethyst crystal. Prince



Walon wishes to marry her, but first Celina must find her killer.







A Girl's Other Best Friend, Megan Hussey



Leila discovers a crystal that delivers power and orgasmic bliss, but Cason,a gorgeous, exotic alien, shows her that she ain't seen nothin' yet.







Kunzite Crystals, Nikki Hale



Guided by her father's knowledge of crystals, Peri and Stone will learn that love has no boundaries or become a madman's victims.







Samsons And Delilah, Denise JeffriesDelilah, Intergalactic Space Cop hates Earth and the idea of having to



save it;until she's partnered with Jordan Samsons, who's nothing he pretends to be."







I also co-edited this digest, and found the crystal theme to be a mesmerizing and inspiring one. My story marks the grand return of my sexy Eternian aliens; this one is a pleasure ambassador named Cason (the 'girl's best friend' of the title). Enjoy ladies...







Book signing







My friend Linda White-Francis and I will be part of an author's fair next month in our home state of sunny Florida; more details to come!







What's on tap for me this summer: more travelling, more writing, some new releases and (if I can fit it into my schedule somewhere) eating and sleeping. Talk to you again soon!







Best wishes,







Meg