How about a sexy vamp for Christmas?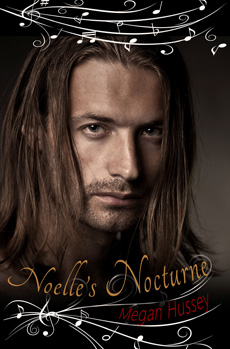 Lord Gerard is a gifted pianist who also happens to be a lord of the night. His lonely life is brightened and transformed when he meets Noelle, a plus-sized, no nonsense spinster. The two celebrate the holidays with laughter, music, and a passionate affair; yet can Noelle truly accept and love this creature of the nocturne?












Now available from Melange Books

The Romance Reviews' Debbie gave Noelle's Nocturne four stars and a fantastic review:
This is a short very well written, romantically erotic story about Noelle Canturbury, a seamstress by trade, and Lord Gerard, a gifted pianist and creature of the night. Brought together by chance, with love for an eternity.

Noelle loved music and used to sneak onto Lord Gerard's lawn to listen to him play the piano. He invited her to his home to visit and gave her a private concert. While there, she saw his fangs and was frightened. He then told her the story of how he was turned immortal. But he's not your typical vampire and that part of the story I'm not giving away. You definitely need to read this for yourself. The love and connection between Noelle and Lord Gerard is unmistakable.

Even though this was a short story I would love to see it written again as a full-length novel. I would really like to see the connection and love between Noelle and Lord Gerard fully develop. I truly did enjoy the story and would recommend it to anyone who wants a short, fast, romantic read.
Two Lips Reviews had some beautiful words for Noelle's Nocturne. Sheila wrote in her three-lip review:
Megan Hussey's Noelle's Nocturne
is a simple tale of wanting what you don't have but afraid to take it because society frowns about unseemly behavior, especially by a woman. I liked Noelle. She is feisty and fairly independent. She lives with her aunt but makes a living as a seamstress to the Ton. Lord Gerard has little to do with the Ton. He was disowned by his family and left the Ton. His joy comes through his music. When they meet, Noelle still follows the rules of society but leaves the rules behind when she falls in love.
I liked Noelle's Nocturne...the story was enjoyable so I overlooked them. I thought the humor in one of the last scenes over a coat that Noelle had made for Lord Gerard was wonderful. I felt her emotions very much (it's exactly what I would do.)
Megan Hussey's storytelling in Noelle's Nocturne is entertaining enough that I would like to read a longer tale from her in the future."
This title has a five-star rating at Amazon.Com!